When life gets crazy, it can help to have a car that removes extra worries from your life. A vehicle that makes you feel safe and that provides the performance and features you need to handle everything from daily errand to rough roads. The 2018 Hyundai Santa Fe provides a driving experience that combines comfort and convenience with the safety and performance you need to handle anything.
A mid-size SUV with a maximum seating capacity of seven, the new Santa Fe comes in several trims with a wide range of excellent standard and optional features. All of its trim options make use of a capable 3.3-liter V6 engine. Rated by experts for 290 horsepower and 252 pounds-feet of torque, the Santa Fe provides plenty of power to handle a variety of rough situations. It's also one of the safest SUVs in its size class, making use of a solid chassis design and active safety systems that earned it a Top Safety Pick+ award from the IIHS.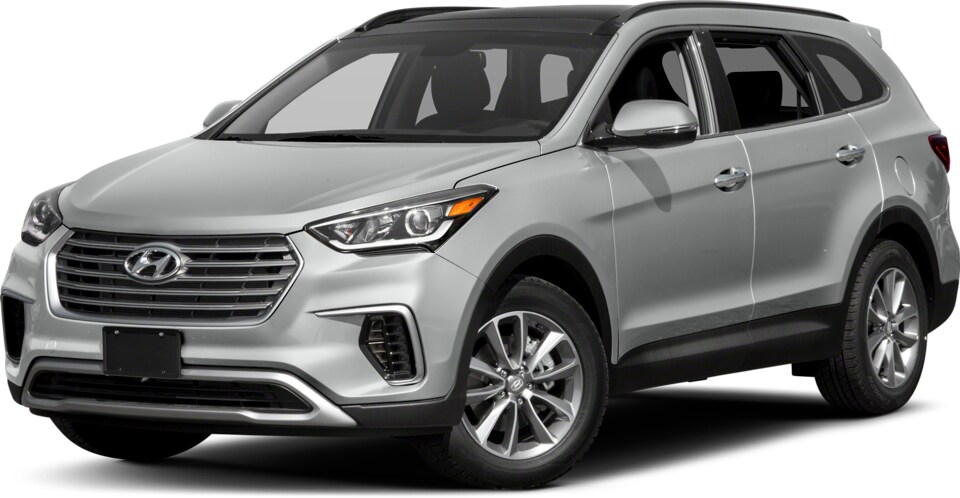 Spread across its trims and optional packages is a wide range of features and technology aimed at enhancing your ride. You'll be able to enjoy everything from leather and heated seating to Infinity premium audio and built-in navigation systems. Its active safety options also include valuable technology like blind-spot detection, rear cross-traffic alert, lane-departure warning, smart cruise control, and more. Depending on the options you choose, the Santa Fe can be a feature-rich SUV.
Would you like to learn more about everything the Santa Fe has to offer? The Hyundai-brand experts at Stevenson Hyundai would relish the chance to speak with you and answer any questions you have. Our location in Jacksonville, NC has a range of options available for the Hyundai Santa Fe. We also have other new Hyundai cars that we'd love to show you.